The planet we live on is in crisis, increasingly divided by bigotry, inequity, and violence.
We are called to respond with kindness, through words of love and support to those who are hurting. 
With generosity, bringing food to the hungry, warmth to those who are cold, and with money when we can.
With courage, actively working against racism, exploitation and hate, and asking others to do the same.
We respond with acts of
solidarity.
Solidarity in the form of courage, kindness, generosity, passion, and any act that heals and not harms. Solidarity is our response to a world in crisis.
It is essential to our humanity and our survival. Solidarity means we care for each other no matter who we are, where we live, or where we come from. Our power is not in domination or treating entire groups as "the other", but in honoring our profound interdependence.
We can do more together than apart. Start
We're aiming to reach 100k acts of solidarity this year.
You can help by sharing our juicy, uplifting images and stories on your own Facebook, Instagram, Twitter, or TikTok.
We invite you to join us in telling a new story built on love, care, dignity and racial equity for all. Use the hashtag #OurSolidarity and share your story about who stood up for you, how you stood up for others, or how you have been a witness to acts of solidarity.  Instead of amplifying stories of how we turn on each other, help us amplify stories of how we turn toward each other.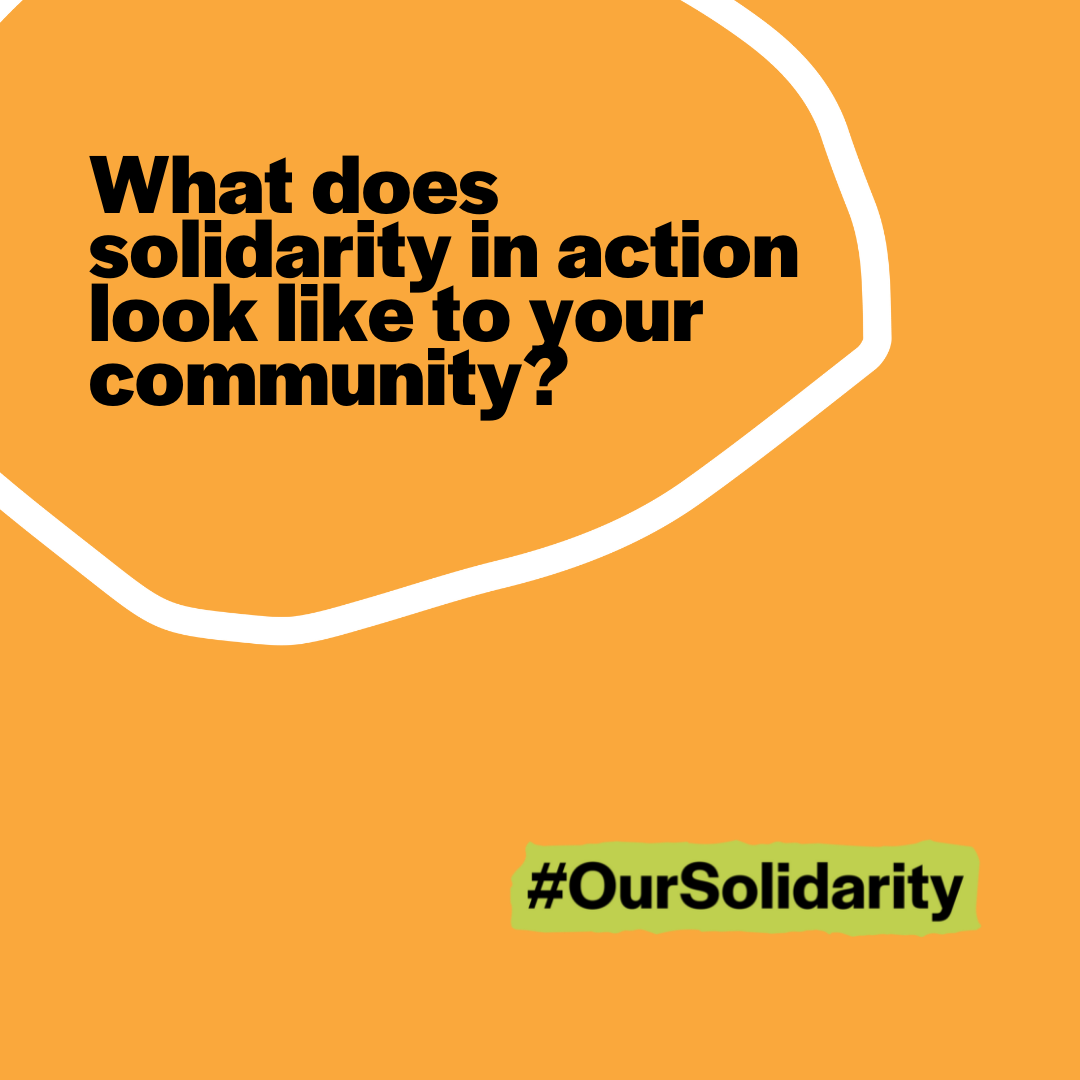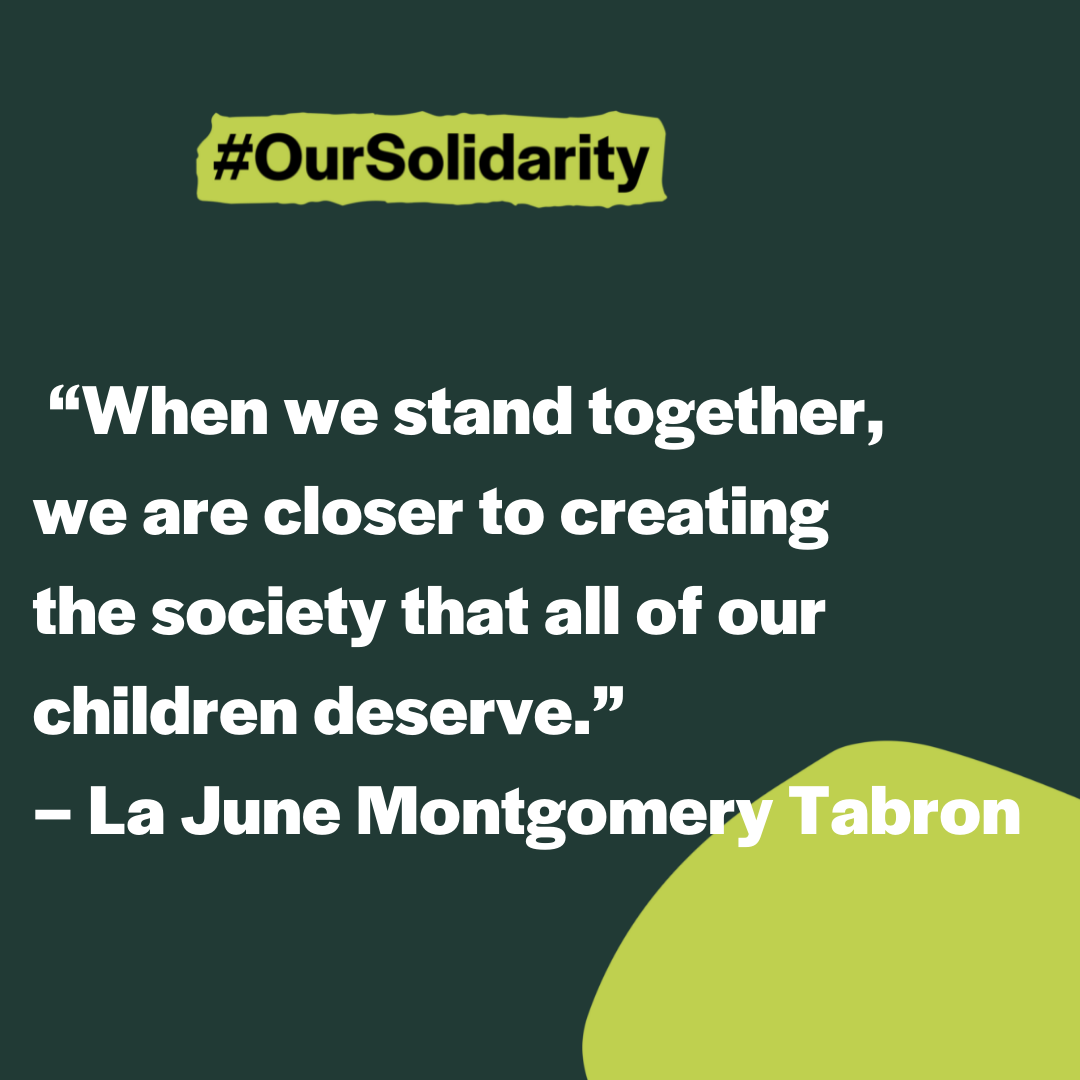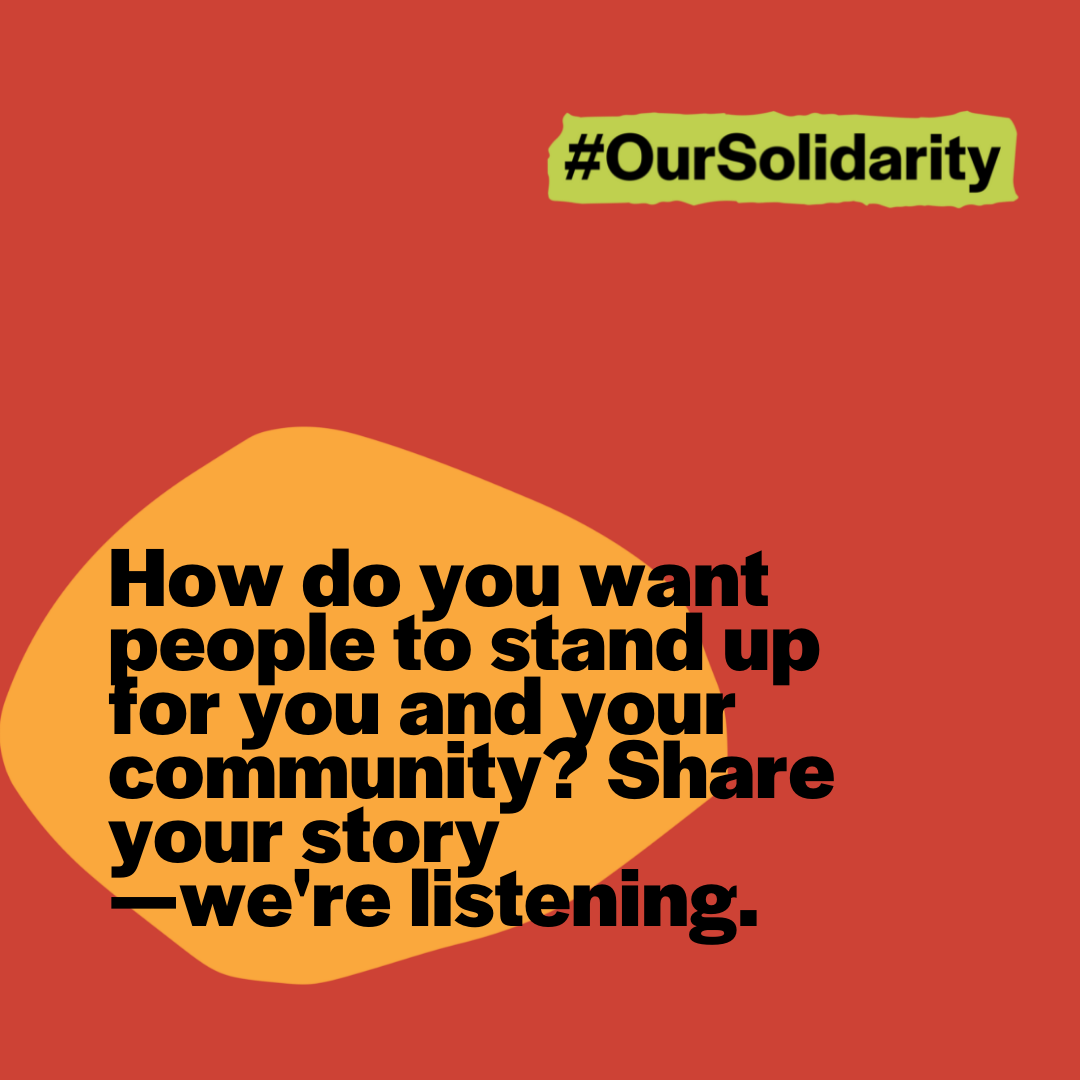 Standing Together For Solidarity
Solidarity is a way of being and a way of grounding our actions and structures in the ethic of love.

Everyone is encouraged to develop a sense of shared fate and mutual obligation through the creation of a robust civil society that connects communities across difference.

Everyone's rights are respected and protected, with special attention to those who have had rights threatened by systems of political, economic, and social inequality.

Everyone's security is valued, opportunities for wealth-building are wide-spread, and the creative labor of art-making, cultural work, and entrepreneurship are given a full place in society.